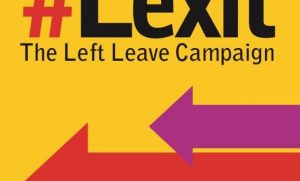 The Leave vote is above all else a rejection of the entire political establishment by millions of working class people who have been left to suffer austerity for decades with few defenders among the mainstream parties.
This is now a social crisis of the first order. Every institution of the British establishment backed Remain. The Tory party, despite professions of unity, is beginning an internal war. 'It's a hammer blow to Cameron', reported the BBC this morning. Osborne is already talked of in the past tense.
This could have been a great Labour crusade if it had put itself at the head of this working class revolt but the Blairites forced Jeremy Corbyn to abandon his long held opposition to the EU.
This has left the right to claim a victory which is not in truth theirs. Nearly 17 million people voted Leave, but only 3.8 million voted UKIP at the last election. But it is up to the left to now put itself squarely at the centre of opposition to the Tories and the right.
If you don't want the racists to be the face of today's result, then don't let them. There is a significant proportion of those who voted Leave that did so on the basis of opposing the austerity and the neoliberal order that has directly impacted their lives and is part and parcel of the EU. Don't be so quick to paint millions of people with the same brush as Farage.
Many on the left voted Remain for understandable reasons in a very divisive referendum. It is now time to unite around the most elementary demands that millions of working people will readily support.
The ONLY thing the left can do now, is to rally around this result and take the fight to the Tories.
End austerity now!
Cameron must resign!
General election now!
No more 'Fortress Europe' – equality for migrant workers!